London Piccadilly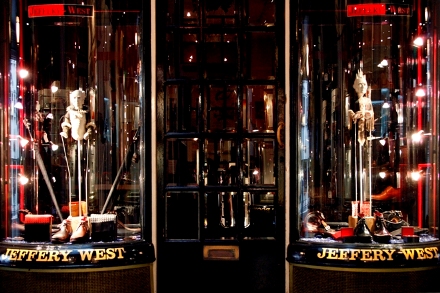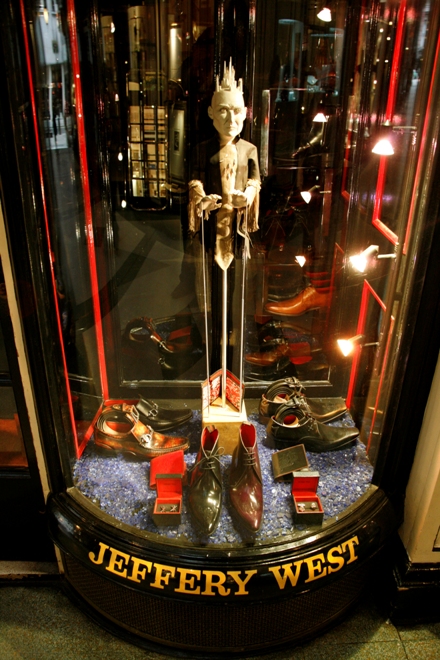 Jeffery-West
16 Piccadilly Arcade,
London
SW1Y 6NH
+44 (0) 20 7499 3360
---
Opening Times:
Monday- 10:00- 18:00
Tuesday-10:00- 18:00
Wednesday- 10:00- 18:00
Thursday- 10:00- 18:00
Friday- 10:00- 18:00
Saturday - 10:00- 18:00
Sunday - 12:00- 16:00
Bank Holidays- 12:00- 16:00
---
"Small is, they say beautiful. And if that's a word that can be applied to a shop, it suits Jeffery-West, off London's Piccadilly.
What makes this shop so appealing is that it so closely reflects the ethos of the brand itself: classic but modern, English but somehow multi-national, timeless but very now.
Jeffery and West along with their excellent staff, have made this a delightful place to buy shoes. Part gentlemen's club, part art-gallery, part brand promotion, part shoe store - with pretty much everything you see for sale - All in the fantastic setting of the Dickensian Piccadilly arcade.
Together with excellent service and a passion for the product, the business is assured of repeat custom."