Moon - 'Merlin' Chevron Punch Gibson
Style Number: Merlin
Last: Moon - 'Merlin' Chevron Punch Gibson
The "Merlin" Gibson on the Moon last with the Chevron Toe Punch in Metallic Shade Blue and Black Polish leather.
To read more about Keith Moon please visit our HEROES section.
You May Also Like
We've put together a selection of products that we think you might also be interested in.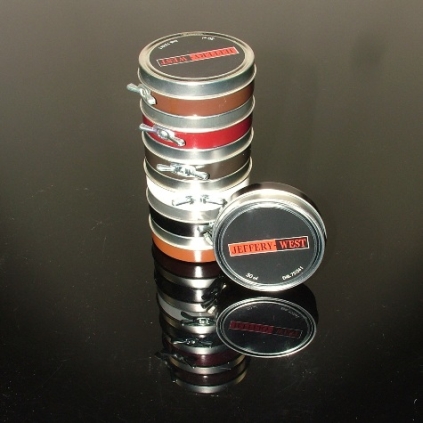 $15.00