Shoe Engraving
You now have the opportunity to have your shoes engraved and customised in a way that is completely unique and bespoke to you. Every shoe is hand-engraved by artist, Aasen Stephenson, thereby ensuring every pair is a unique work of art.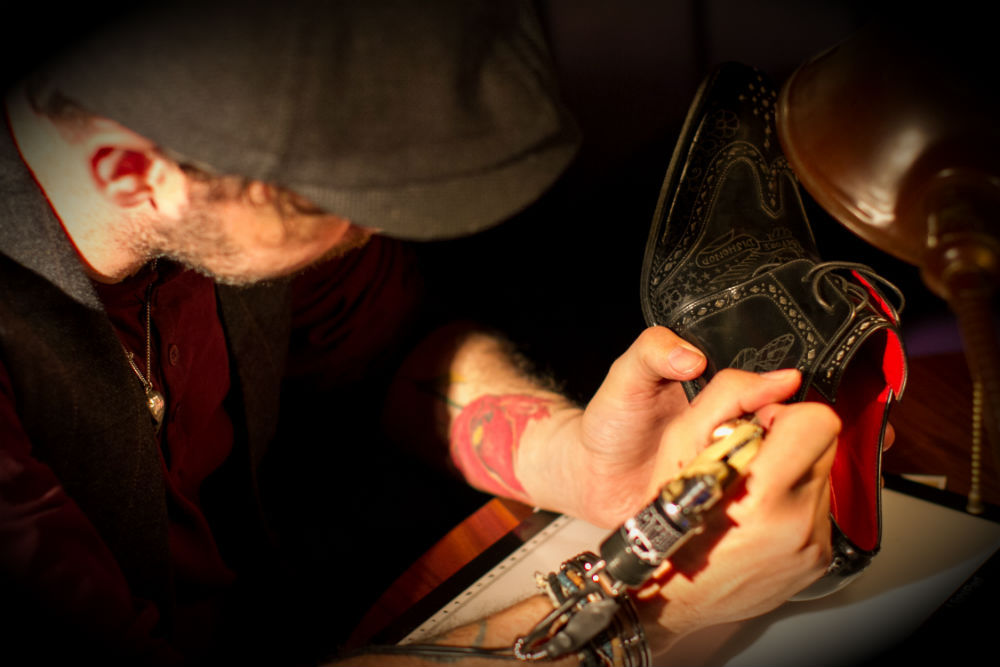 You may choose between either two names or your initials, as well as the option of one of our three set symbols. For more information regarding prices, and to choose your service, please click here. If you would like to opt for a custom design, please contact enquiries.
Only the styles in the collections below are available for engraving.
Please ensure both your choice of style and engraving have been selected at checkout.
The following leathers cannot be engraved: Patent, Chocolate Mad Dog, Antiqued/Botticelli, Dadini Print, Embossed Python/Snake/Diamante, Lasered Paisley, Missouri Croc and Suede.