Other Collaborations

Hendricks is an unusual gin, made in an unusual way. A small batch to produce is normally 1000 litres, Hendrick's is made in batches of only 450 litres, to ensure the highest level of control and higher quality of produce. It contains infusions of the highest quality Rose and Cucumber.
Jeffery West have done many collaborations with Hendrick's Gin, producing limited edition Gloves and Cufflinks amongst other things.
---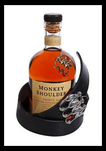 Monkey Shoulder is the world's first triple malt whiskey. It uses a blend of three of Speyside's finest single malt whiskeys and matured in bourbon casks under close watch of the Malt Master.
Jeffery West collaborated with Monkey Shoulder and produced a limited edition belt, which features and iconic '3 monkey' pewter buckle and was hand signed by 'Malt Master' Dave Stewart. Only 50 were made, making them an exclusive accessory.
---


Vince Ray is a graphic artist and musician. He is based in London but is heavily influenced by retro America and Rockabilly culture. His work style is very humorous and his illustrations carry many sexual connotations.
He has a band called the Boneshakers, who combine their musical sounds with Ray's artwork.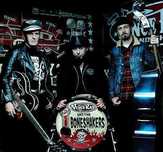 Ray has been playing music since before he was making art and their music is influenced by anything rock and roll from the last 50 years.
Our collaboration with Vince included the Crowley George Boot and the Crowley Seamed Chelsea, both with the uppers in several of Vince's inimitable designs.
---

Brazier-Jones is a furniture designer who designs contemporary furniture with a classic twist.
Attending art college in the 1970s, he furthered his skills in both drawing and 3D work. After graduating he found his preferred medium was metal, enjoying the way it could be easily melted and moulded. Using scrap metal he started to make artwork with a purpose.
Furniture was his forte and he used clay encased in aluminium and bronze to make legs for tables and chairs. His work now sits in the homes of the rich and powerful, from collectors to rock stars to business entrepreneurs and will surely become heirlooms for many generations to come.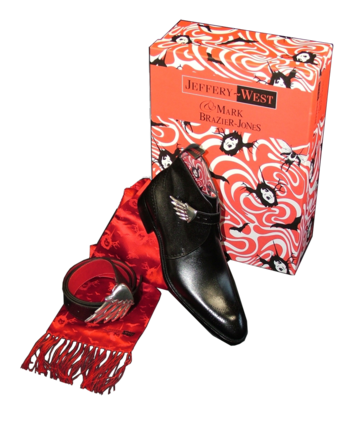 Mark worked with us on the Limited Edition 'Fallen Angels' collection which incorporated an Outrider's boot and a George Monk boot using Mark's eponymous wing designed buckle. The collection also included an exclusively designed lining and boxes.
---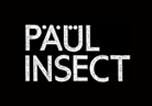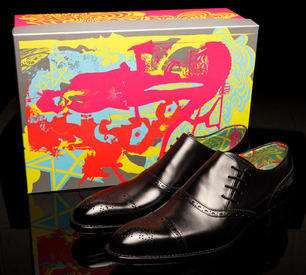 Paul insect is a UK street artist, most famous for his Bullion exhibition at Lazarides Gallery in 2007. His work has a very strong surrealist style to it and has strong sexual and aggressive messages and striking imagery of death, such as his 'Dead Playboy bunny girls'
He has worked alongside Banksy at Cans Festival, Santa's Ghetto and on the Separation wall in Palestine.
He collaborated with Jeffery West in 2006 for a limited edition range of shoes, which his art was used for the linings of the box and limited edition art print. This range of shoes were inspired by Secret Societies of the Victorian era.