Sylvian J669 - Flick Knife 'LIGHTNING'
Style Number: J669 LIGHTNI
Colour: Black Polish
Last: Sylvian J669 - Flick Knife 'LIGHTNING'
The Flick Knife Point on the Sylvian last in Polished Black with lightning flash detail and red leather interior.
The MUSE collection is available ONLINE ONLY
We do not hold stock of this collection in any Jeffery-West store.
If you want to read more about Japan, please see our Heroes page.
You May Also Like
We've put together a selection of products that we think you might also be interested in.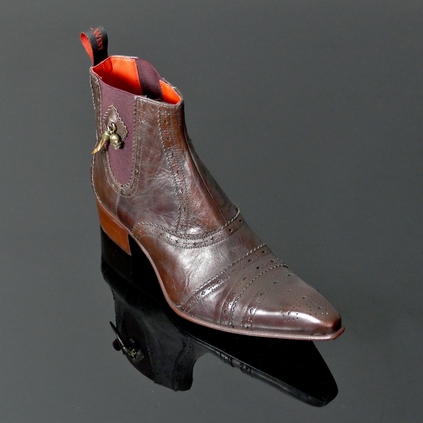 $592.50